How to get Cash Coupon?
Last updated: 07/09/2020
1.Order Return:Successful payment will reward 1% cash coupons.(first order:2%)
2.Leave Review: Send a review of the product review will reward 2 cash coupons. (only 1 time for each order/jersey, at least 10 words and 2 pictures).
Tip: You should Login our site and go to My Account > All Orders(Status:Completed), then choose
your order and click Write a Review, write down your review.
3.Shoot a review video
Make a video that is over 3 minutes,upload the video to Youtube and submit the video link to the relevant order
when it has 50 views, you will get $4.99 BS Cash. Over 500 views , we will give you addition $6.99 BS cash
Notice:
BLACK FRIDAY SALES!
Get Best Jerseys at $16.99 ONLY + FREE Gift
Free standard shipping for orders with 4+ items (remote areas excluded)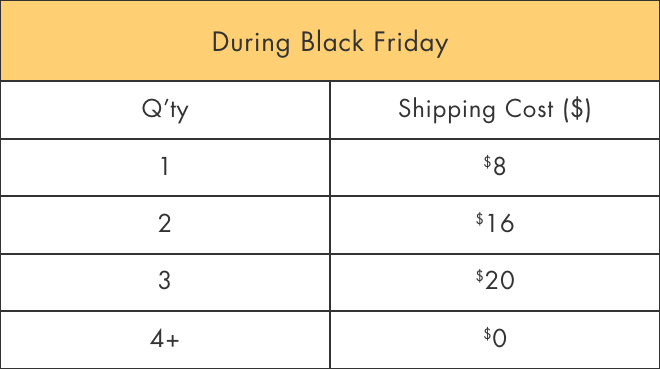 Valid:24th.Nov.-1st.Dec.